Watch for our web update.
Featuring case studies, information about our Virtual Reality products, partnership and career opportunities.
We work with our partners to deliver technical safety training solutions through elegantly designed virtual reality, serious games, and sophisticated simulators. We have a process that combines the rigor of instructional design with game design, virtual reality, and simulation technologies.
Our blended approach to learning exceeds the expectations of today's digital workforce, accelerating skill development and significantly improving retention.
Mission:
To use our cutting edge technology to create engaging training solutions that build a safer and more competent global workforce.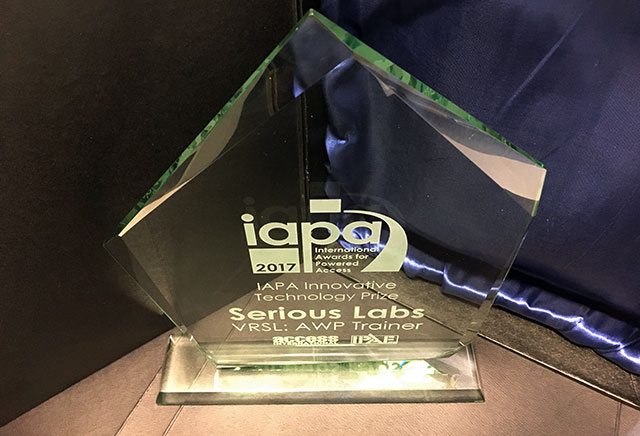 Serious Labs Inc. Wins International Award for Innovative Technology
Virtual reality leveraged for innovative industrial training simulator
Virtual Reality Mobile Elevated Work Platform Simulator
The Aerial Work Platform Operator Trainer
The VRsL AWP trainer combines virtual reality, truescale equipment controls, and an integrated actuator motion platform to provide the ultimate experience in elevated lift training.  The VRsL AWP simulator blurs the line between real and virtual world operation and training providing a safe, risk-free environment.
Many People. Many Places. One Room.
OneRoom™
Now industry experts can support a global workforce without the downtime and travel costs.
OneRoom™
(VCP)
The Virtual Collaboration Platform for Industry.
OneRoom™
Remotely collaborate to transfer knowledge and solve problems.
spring 2017 The OneRoom™ Platform is hardware agnostic with a nudge toward VR Hardware paired with hand controls to take advantage of every collaborative feature that the OneRoom™ Platform has to offer.
Remote personnel support packages are available as an industrial turnkey solution.
VRsL Snubbing Competency Assessor
The Snubbing Competency Assessor
The VRsL Snubbing Simulator accurately represents real-world snubbing opertaions allowing snubbing hands to become competent in a safe and repeatable environment. There is no more guesswork – following training on the simulator, you know that your workers can safely operate your equipment.
Our simulator includes the following features:
A 1:1 replica of the actual control panel to interact with the simulation

The latest in Virtual Reality and 3D-gaming graphics to fully immerse the trainee in the environment

Customized scenarios that you can design including varying above ground and bottom hole assembly equipment to reflect the conditions you want to ensure competency

Accurate pressure and hydraulic calculations to offer complete translation from the simulator to an actual snubbing operation
Our simulators have been successfully deployed and used by several companies globally in a snubbing environment to increase trainee competency.
United Academy Safety Training

United Academy is your destination for all online certification training. Learn more here: United Academy
We've infused visually engaging online training with games-based learning to offer best-in-class instruction for construction trainees.  Choose from boomlift, forklift, excavator or fall protection content:  United Academy is your destination for all online certification training.
Learn more here:  United Academy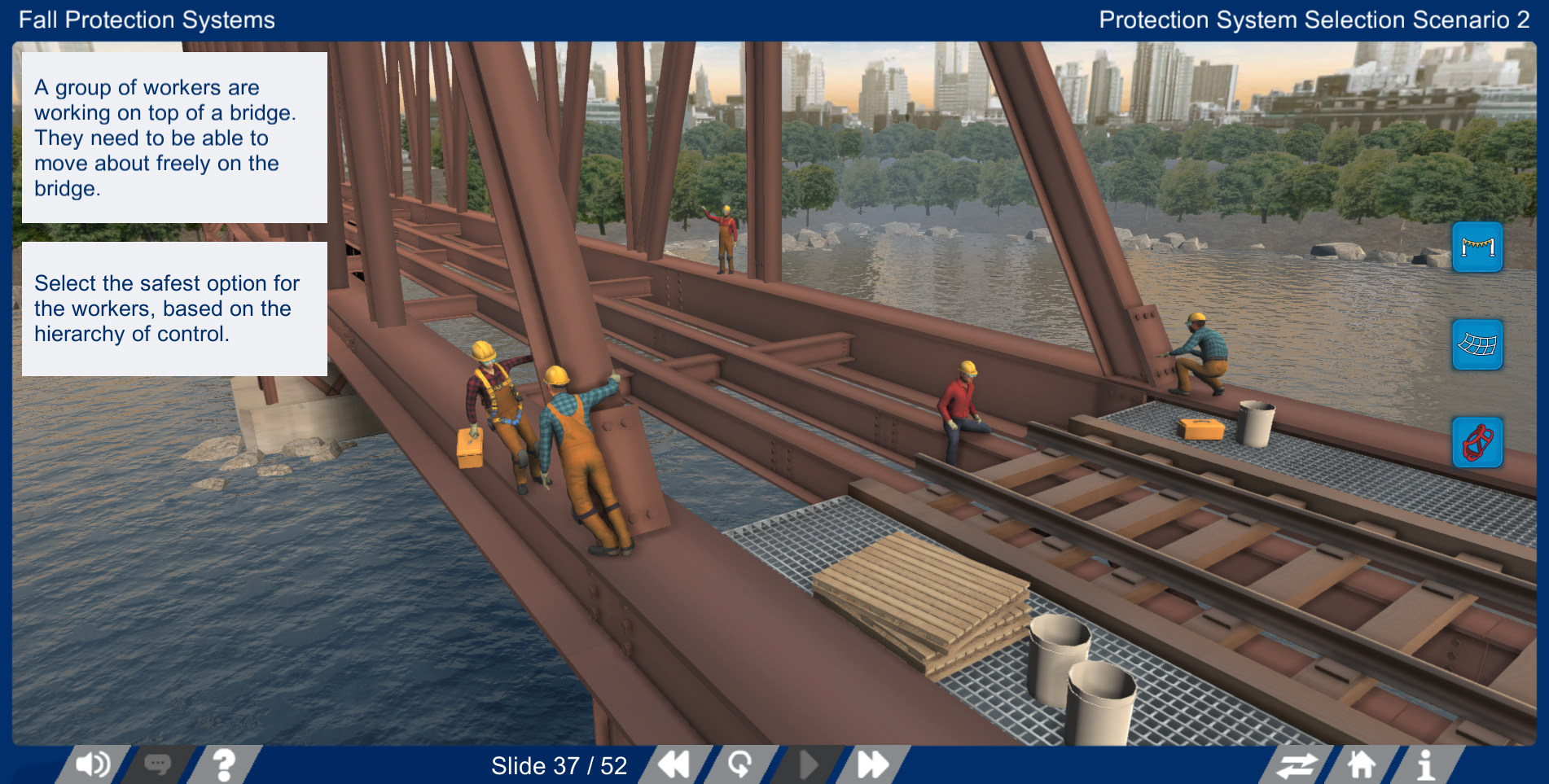 Navigate 30 challenging Life Rules levels while learning core safety concepts required by your industry!  The Life Rules game covers the primary guidelines required by all heavy industries prior to on-site work.
The Simultaneous Operations course uses the proven story-telling learning method by allowing the trainee to solve recreated real-world incidents as a site investigator.  To complicate this task, multiple service lines illustrate the diversity of Industry Recommended Practices and reproduce common miscommunication on an intricate work site.
Discover the contributing factors, form theories and submit  conclusions to prevent the incident!