A Better Way to Assess, Train, and Certify
Mobile Elevating Work Platforms (MEWPs) are widely used in construction, aerospace, energy, and many other industries. Each year, over a million MEWP operators need training and recertification. 
The award-winning Serious Labs MEWP VR Simulator is a hands-on solution designed to assess, train, and even certify these operators. This three-in-one simulator includes controls for boom, slab scissor, and rough terrain scissor MEWPs. 
There are many different ways to use the MEWP VR Simulator such as to assess operator skill levels to reduce risks and determine work assignments, to train and remediate operators to improve efficiency and safety on the job site, rehearse challenging scenarios that can only be practiced in VR – like operating in tight spaces or near expensive equipment, to reduce costs and fuel with a no-emission training product, and to offer MEWP certification in a convenient and cost-effective virtual environment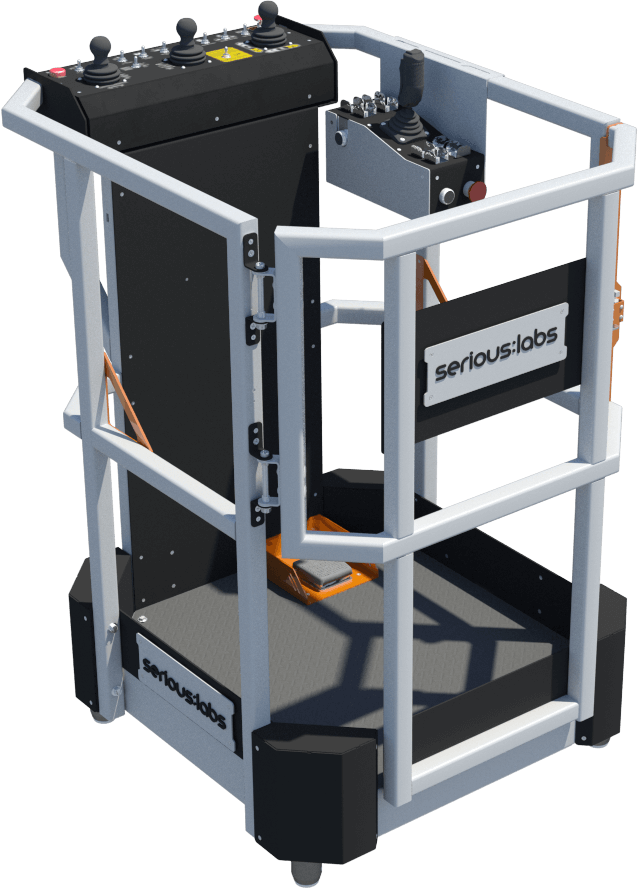 Providing Certification with the Simulator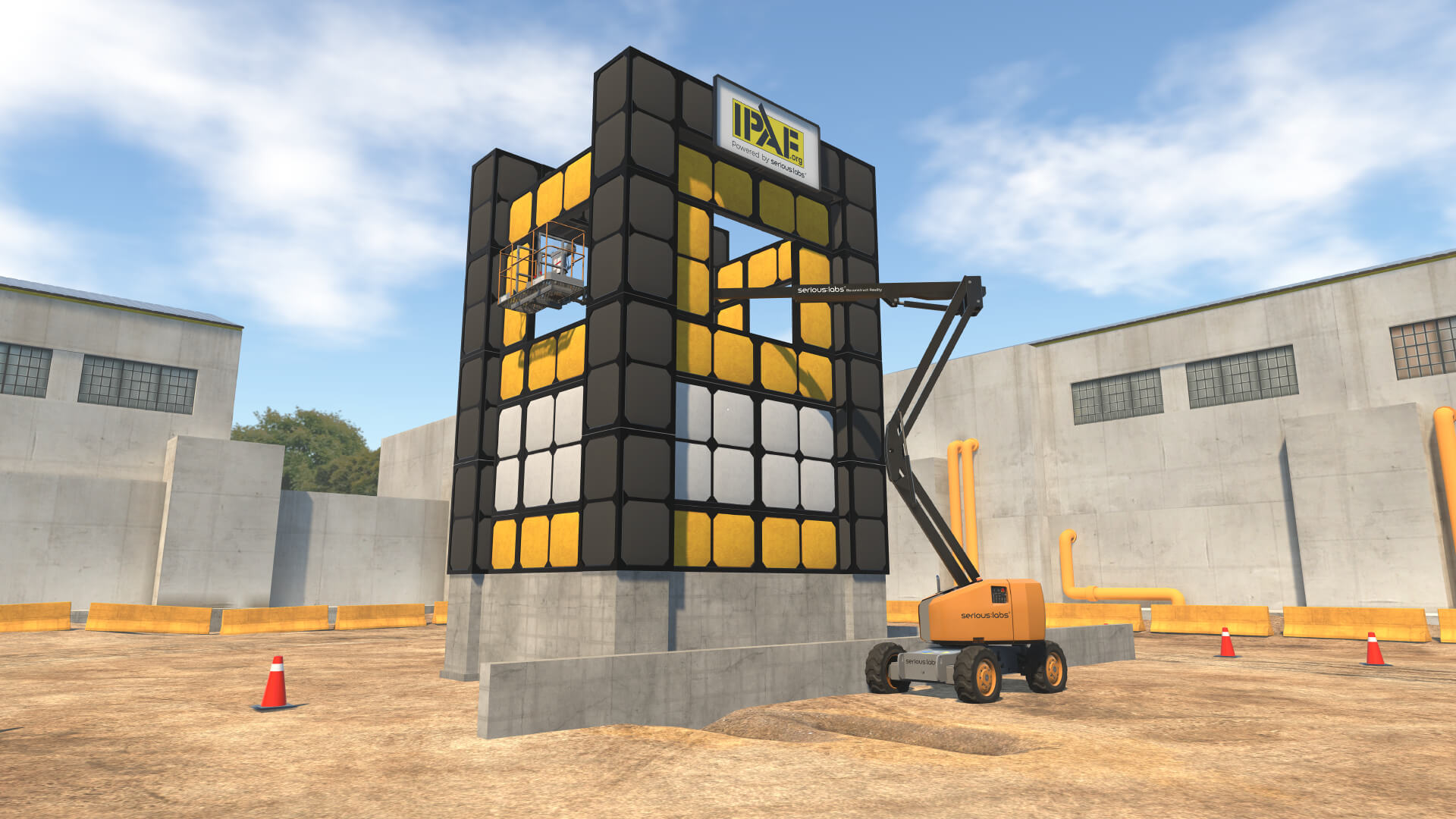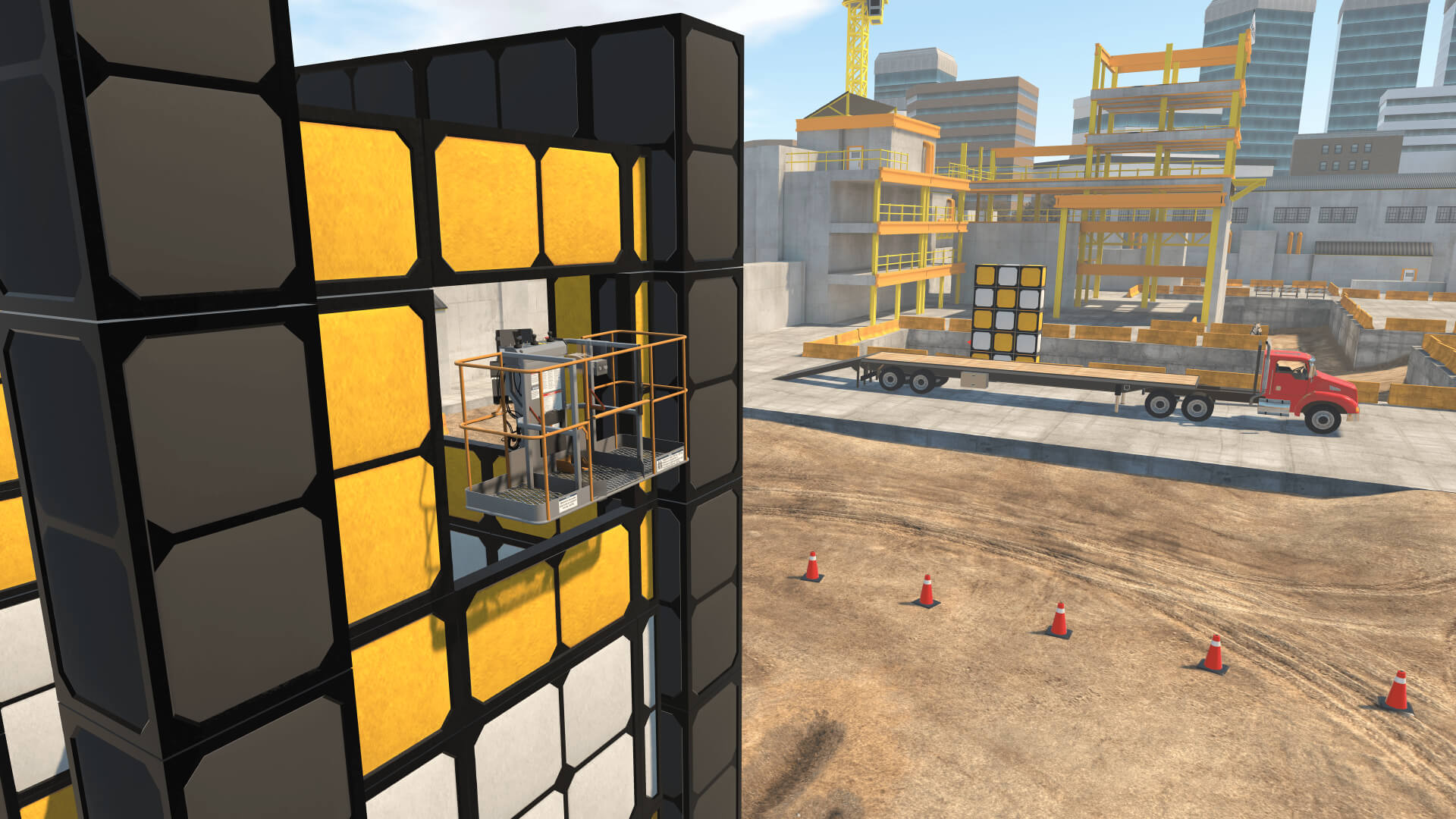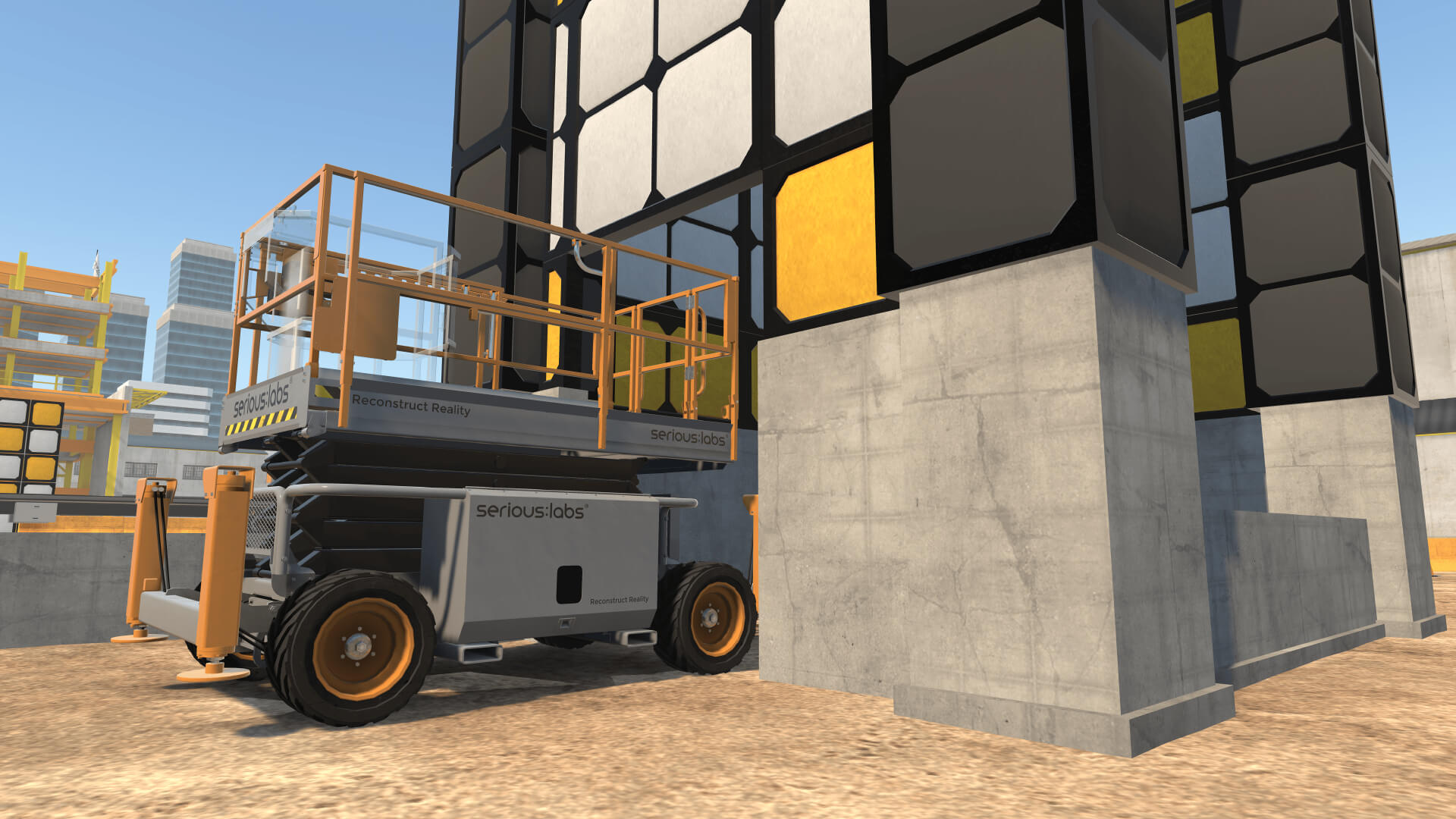 Advanced Operator Training
With 97% predictivity of actual operator skills, our MEWP VR Simulator is so realistic that it can be used to replace a real MEWP and certify operators in VR. With ready-made testing scenarios, approved training providers can use the simulator to offer:
IPAF PAL card renewals
IPAF PAL+ advanced licenses
Energy Safety Canada Certificates of Recognition
ANSI/CSA a92-compliant operator tests
Providing certification with the simulator is convenient, reliable, and cost-effective. Assess and certify operators anywhere, with no risk of weather cancellation and without tying up a real MEWP.
A Full Range of Scenarios
From basic skills to advanced tasks, the MEWP VR Simulator includes learning and training scenarios for all ability levels. Developed in consultation with industry experts, our training focuses on instilling best practices and building jobsite readiness. Each session tracks dozens of data points to analyze operator skills and provide recommendations for improvement.
SeriousLabs MEWP Product Video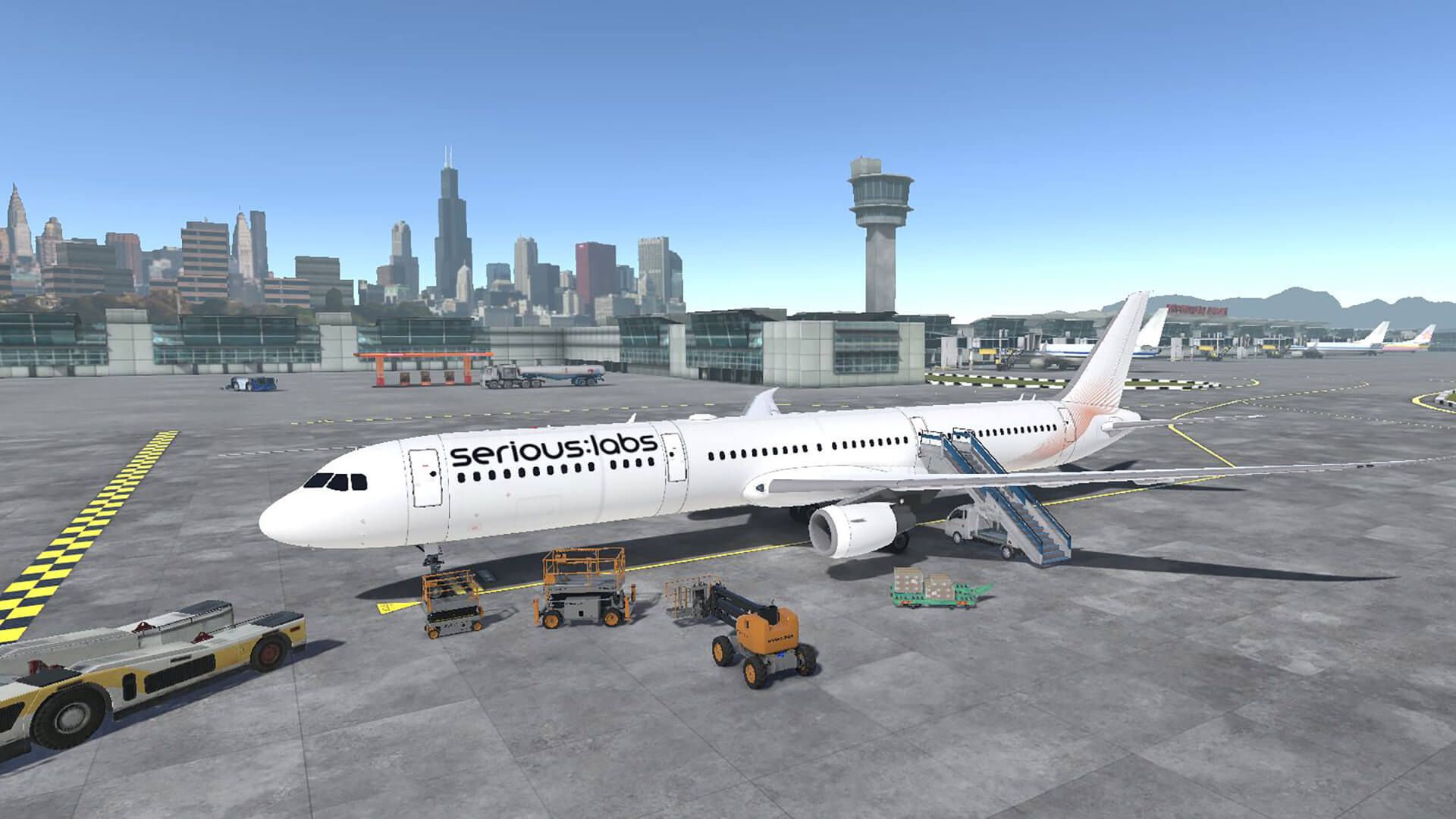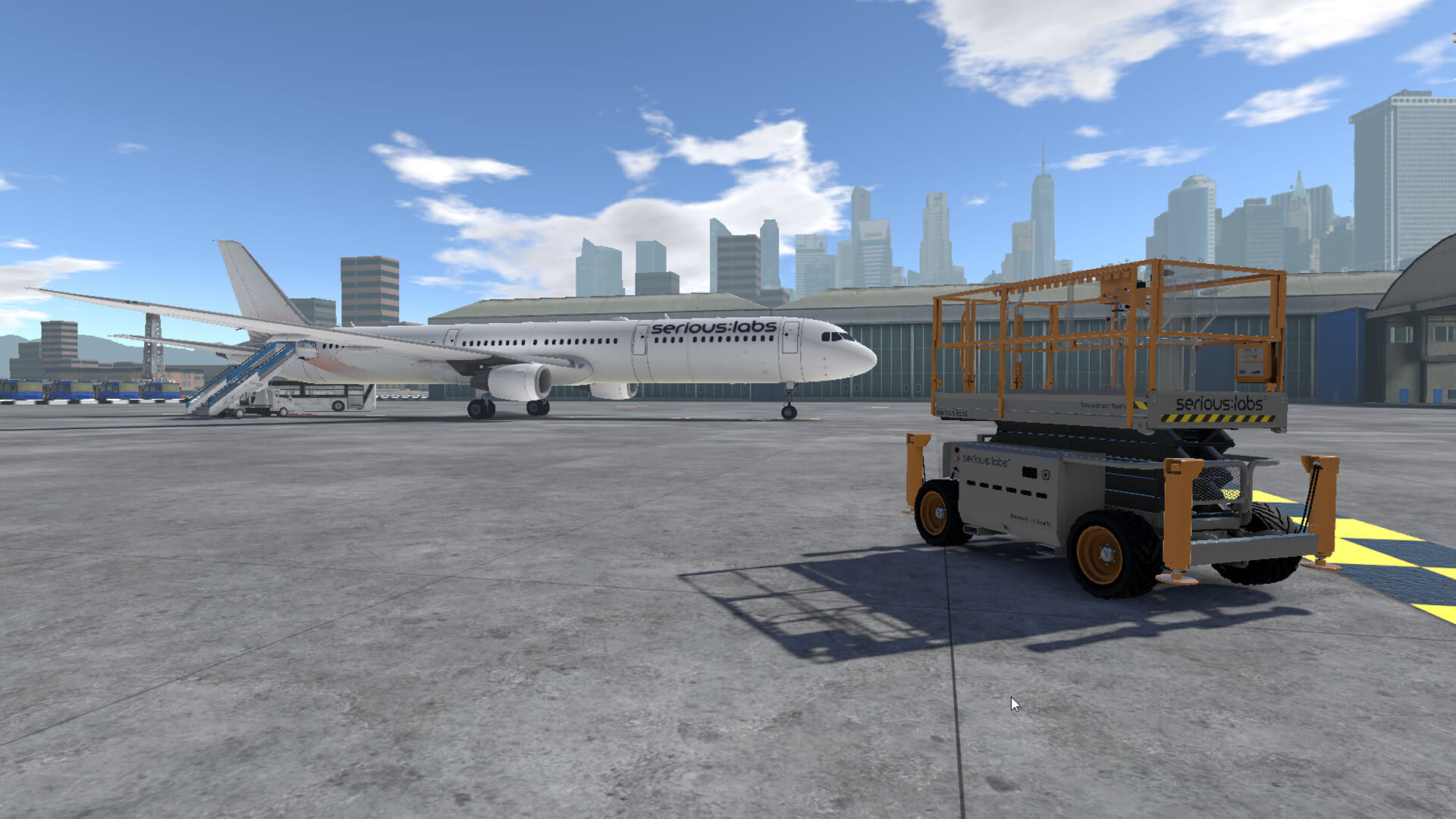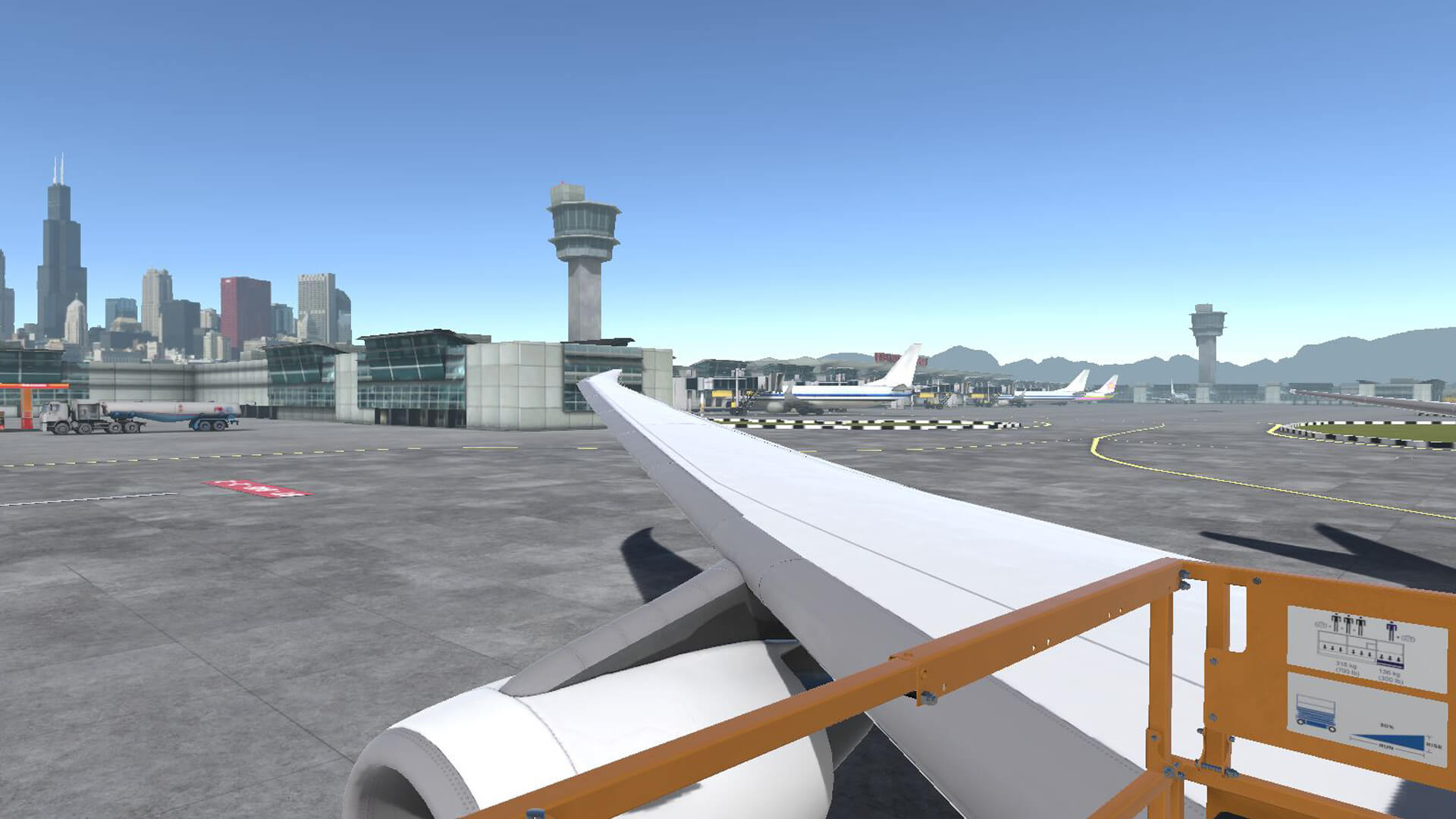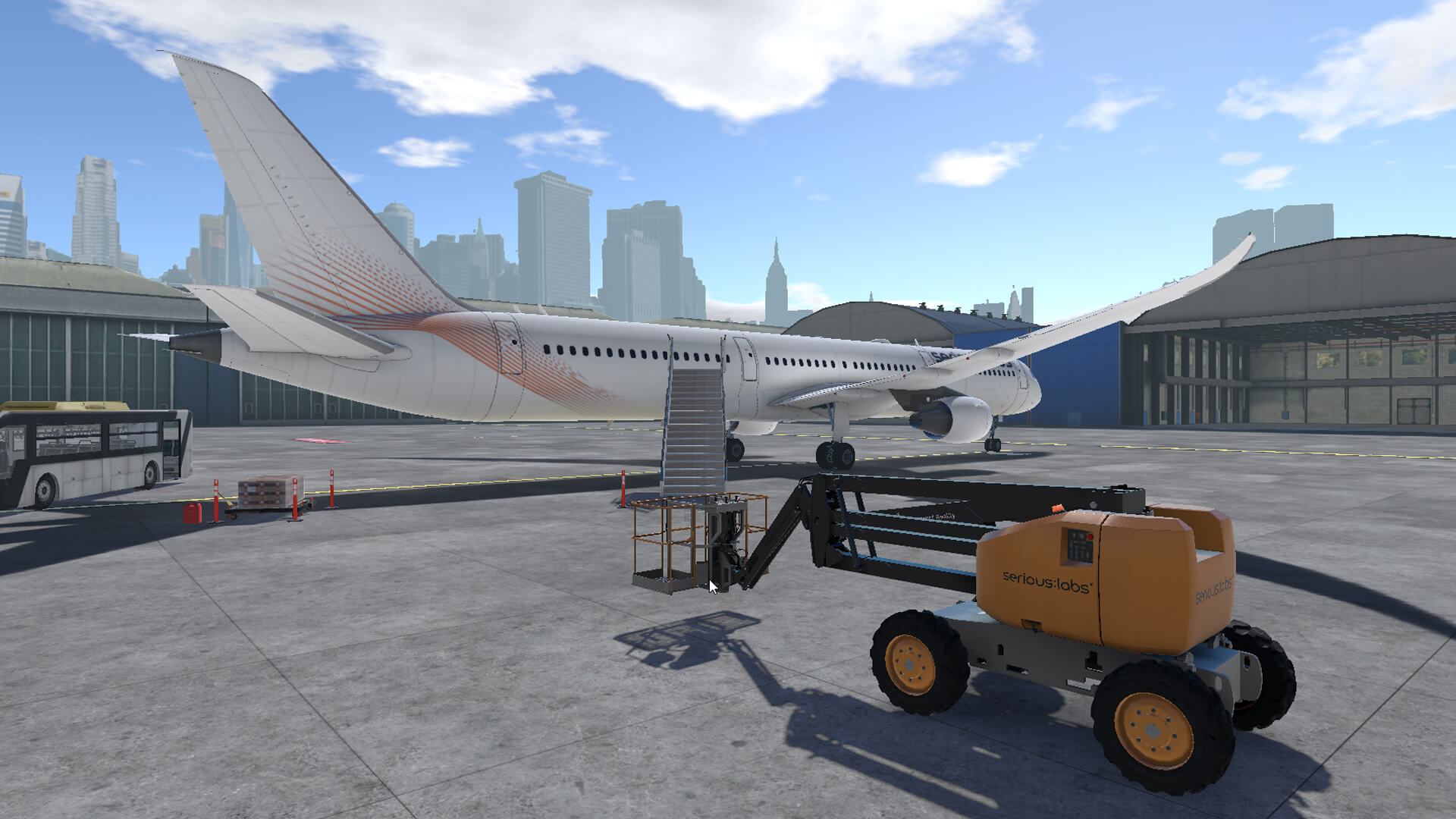 Serious Labs - MEWP Airline Modules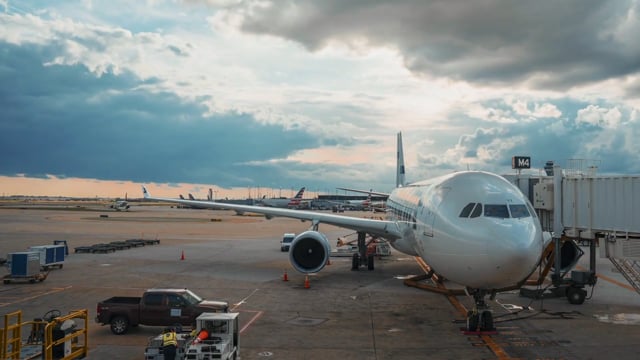 Airline Industries
When it comes to aircraft maintenance, there is no room for error. As operators use MEWPs to perform safety checks, service, and repairs, they must be extremely precise to avoid a costly aircraft strike. 
With over 20 task-based scenarios focused specifically on operating near aircraft, the MEWP VR Simulator can assess skill levels, identify skill gaps, and build operator confidence – all in risk-free VR. 
ESP Scoring™
Traditional scoring can be limited by human perception and subjectivity. Our ESP Scoring™ system uses machine telemetry to monitor, evaluate, and report operator performance during a session. It breaks down an operator's performance in terms of Efficiency and Safety, combining the two into an overall assessment of Proficiency.
Impartial, actionable, and corresponding directly to evaluations on live equipment, ESP Scoring offers a standardized, easy-to-interpret approach to MEWP assessment.
| | |
| --- | --- |
| Height: | 129.8cm (51.1in) |
| Width: | 82.1cm  (32.3in) |
| Depth: | 101.3cm (39.9in) |
| Weight: | 110.2kg (243lbs) |
| | | |
| --- | --- | --- |
| | RMEWPP1A-110V | RMEWPP1A-220V |
| Input Voltage: | 110V ± | 220-240V ± |
| 10% Input Frequency: | 50-60Hz | 50 Hz |
| Typical Current: | 5A | 2.5A |
| | |
| --- | --- |
| Operating (ambient) Temperature Range: | 0°C (32°F) and 40°C (104°F) |
| Humidity: | 10 to 93% |
| Non-operating (storage) Temperature Range: | -20°C (-4°F) to 50°C (122°F) |

Each MEWP VR Simulator is supported by a Serious Labs subscription. This affordable subscription includes everything you need to ensure that your simulator is delivering results: onboarding training, white-glove customer service, technical support, regular software updates and new features, and even hardware replacement if necessary.