Serious Labs President and CEO, Jim Colvin, will be discussing how the pandemic has changed the outlook of the training industry and how companies like ours are leveraging newer technology to make training safer for the industry. Jim will be discussing the Rise of Virtual Reality among other topics like clean training procedures. Jim will also be setting aside time for any questions that you may have.
The webinar will be from 9:30 AM – 10:30 AM MST.
What you can expect to learn
How Covid-19 has affected the training industry
The limitations to training in a Covid-19 world
How Virtual Reality Simulation will help to bridge the gap in traditional classroom training
Recommended clean training practices
How VR is making training safer, and how training progress can be measured in real-time with analytical data
Speakers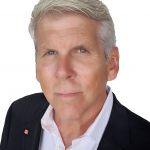 Jim Colvin, LLB
President & Chief Executive Officer
Stay up to date with what's happening at SeriousLabs by signing up for our newsletter!
"*" indicates required fields